The TAG Roofing & Restoration Team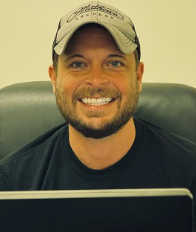 Rick Gaydosik
President/COO
As the owner of TAG, my goal was to build the best team in the industry.  Over the last few years I believe we have accomplished this by bringing together great people from many different backgrounds to form the TAG family.  I personally had experience in finances, real estate and venture capitalism before entering the field of insurance restoration over a decade ago.  We live by the motto "Take care of the people that take care of you!"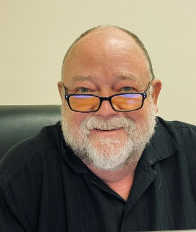 Dave Johnson
Vice President/General Manager
Experience from many diverse environments from active military to civilian federal government to commercial businesses have formulated my sense of service for the customer. At TAG Roofing, I am able to utilize those experiences to generate a solution that provides the best possible service for our customers.  As the General Manager, it is my responsibility to ensure that every member of the TAG Team meets your expectations of a job done right.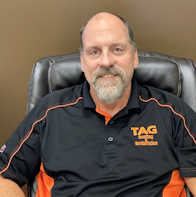 Jeff Carder
Cincinnati Sales Manager
I have been with TAG since the beginning. I started in the Dayton office and moved to the Cincinnati office last year. I am a former firefighter and love being outdoors. I love spending time with my wife Stephanie and our son Hayden. My hobbies are fishing, camping, and gardening. I love working for TAG because we are a big family and do a lot of things outside of work together.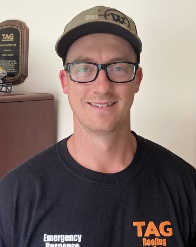 Justin Moritz
Dayton Sales Manager
With my background in leadership and coaching, I believe I bring a team-minded mentality to TAG. My commitment to the client relationship, and the love I have for genuinely helping people, is what helps set us apart from everyone else.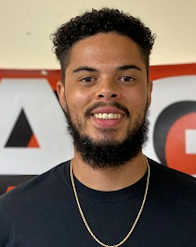 Ben Barker
Dayton Project Manager /Training Facilitator
My name is Ben Barker and my motivational drive to not be average, my work ethic, and my positive outlook on life are my keys to success. I strive to be better than I was yesterday in order to become the best version of myself. I appreciate the little things in life which is why you'll always catch me with a smile on my face. Life is too short to stress over the things you cannot control.. I focus on controlling the controllables.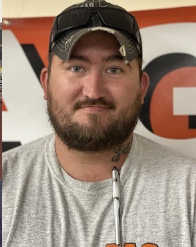 Christian Hill
Dayton Project Manager & Water Division Manager
I am Christian Hill and what I bring to Tag, besides being a very hard driven salesman, is a different kind of spunk and personality. I'm different than most but am very professional and love my job. 😉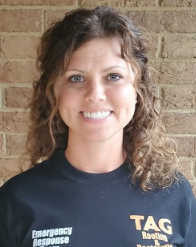 Stephanie Gaydosik
Director of Operations
Stephanie is our Director of Operations and handles project orders, scheduling and oversees production. Stephanie left the dental industry in 2001 and started her career in the construction industry. She has experience working as a Bookkeeper, Controller, Administrative Manager, Operation Managers and COO. Stephanie has managed both commercial and residential projects and has a strong background in handling projects with insurance claims. Her many years of experience in all aspects of construction make her very versatile and understanding of what it takes to get the job done well.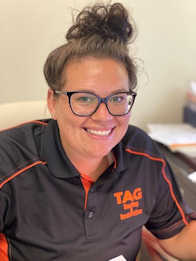 Emily Barnett
Controller
Emily has over a decade in the service industry, 6 years as a manager. It gives me the insight and knowledge on how to handle  people and different situations. With My focus on the financial side I strive to give great accuracy. In her spare time she loves to play with her two cats and watch movies with her husband, Michael.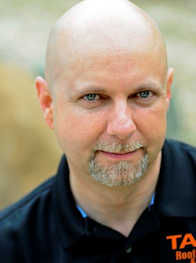 Frank Lattimore
Columbus Project Manager
Frank is a veteran of both roofing industry and the U.S. Air Force in which he proudly served two enlistments. He's also a successful published author who is currently working on his fifth novel. In his spare time, he enjoys sci-fi movies & TV shows, amusement parks, and traveling with his wife, Lynn.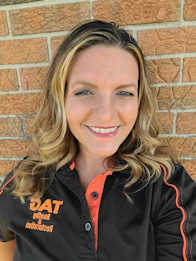 Niki Huckaba
Cincinnati Project Manager
My Name is Niki Huckaba, and with my 15 years experience in the service industry, from the little hole in the wall to high end catering and bartending, I can effectively handle any situation put in front of me. I also have a lifetime of experience in the equine industry, from managing large competition barns, to training and showing, so I understand the need for organization, process, and reliability. I genuinely love helping people, and you will always see me with a smile on my face. My compassion and drive to continuously learn and grow is what pushes me to crush every goal and help make every client happy. All of us at TAG are a family, and we extend that to every client. How can we help you, today?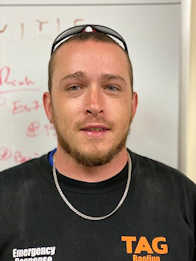 Mike Steele
Dayton Project Manager
My name is Mike Steele. With a "high octane" energy, and almost a decade of supervisor and sales experience, I bring a new dynamic to any given situation. Passionate for my music, which allows me to understand different controversies and accolades from any perspective. Every ending is just waiting to begin, let's do what we can and see what happens in
the end.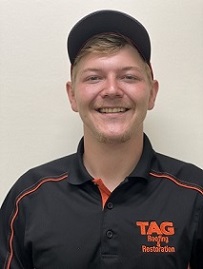 Austin Klemann
Cincinnati Project Manager
Hi, my name is Austin Klemann. I am a very goal oriented person who likes to set high standards for myself and I believe that mindset makes for an awesome experience with our customers. I've had various different jobs in the service and construction industries allowing me to use applicable skills to help you, the customer, to the best of my ability.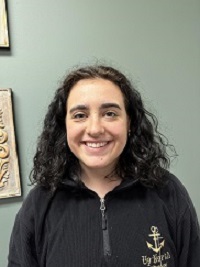 Lilly Wick
Summer Intern
Hi, my name is Lillian wick. I am a second year college student at the university of Cincinnati, apart of the DAAP program for Architecture. I strive on making a positive impact in the company. In my spare time I love enjoying time with family and friends.
24/7 Emergency Services | Fast Response Time